CONTACT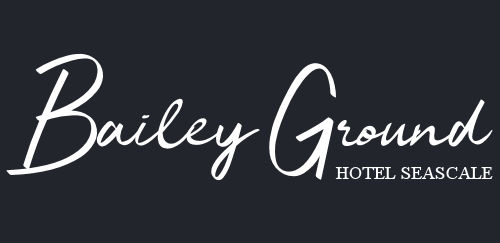 Bailey Ground Hotel, Drigg Rd, Seascale, Cumbria. CA20 1NP
Tel. 019467 29786 Fax. 01946 372009
Email: info@baileygroundhotel.co.uk
"Wonderful stay"
"This hotel is first class. The staff and owners make you feel like one of the family and nothing is too much trouble. I stayed for two weeks and had a great time. The food is delicious and the company warm. Highly recommended."
"Excellent family run place with superb food"
"I have stayed here a number of times with work and I find the place better each time I go. The staff are friendly, the service is excellent and the food is amazing. The owner is a nice guy who goes out of his way to speak to you and is very friendly. I have to confess I enjoyed the sirloin steak with port and Stilton sauce so much I had it 5 out of 7 "
"Great food"
Well run family business with very friendly staff. Food is of a high standard (homemade ice cream on menu) the rooms are a good size with soft beds.
Overall a very warm welcoming hotel - recommended !! =)
...